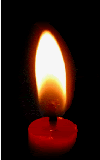 SGT.  Wright (Service # A/8165) was from 
Montreal
, 
QC
.  He was k
illed 
22 January 1941
 at age 23.  
Commemorated on Page 49 of the Second World War Book of Remembrance.  CLICK TO VIEW PAGE
Sgt. Wright
 and 
F/L Alloway
  were killed when their Lysander aircraft crashed and exploded during a night training exercise near the RAF Station Odiham.
Buried next to 
F/L  Alloway 110 Squadron RCAF  Grave 30 B 4.