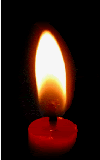 Flying Officer Russell (Serial # 90147) was from Toronto, Ontario and was k
illed 2 June 1952 at age 27.  
He was the s
on of Arthur H.K.
and Helene D. Russell of Toronto, Ontario, and the brother of Tim C. and Christie J. Russell.
F/O Russell was killed in an attempted forced landing and fire during a training flight when his Mustang aircraft had an engine failure near Hamilton, ON.
Flying Officer Russell was the son of our 3rd Commanding Officer, Air Commodore A.K. Russell.






F/O Russell is buried at the Mount Pleasant Cemetery in Toronto, Ontario








































On October 25, 2014 I received the following eMail in response to my request for a picture of F/O David Keith Russell, the son of A/C A.H.K (Keith) Russell, our 3rd Commanding Officer.




Dear Bill,

I will look for a picture of my brother, David Russell, and send it along to you.

 

With regards to my Father, Air Commodore A.H.Keith Russell, I have two interesting stories to tell. Recently, my adopted son John, who is half Canadian native, was on his computer and spotted a letter for sale on eBay.  This letter was written by my Dad in 1918 from a hospital in northern Italy, where he must have been hospitalized after illness or wounding when he was in the Royal Flying Corps. I had no idea that he had been flying overseas in 1918 or that he had been wounded, as this was not discussed in our home!  I find it rather touching that my son John is so proud of the Grandfather he never knew.

 

Then my grandson, Paul, born in Canada of Korean immigrants (his Dad was our foster son) said that he would love to have the photo that had languished at our cottage for years; this photo is of my Dad taking the salute at the opening of the Wireless School in Guelph.  We have had it properly framed and yesterday Paul took it to his little apartment to hang on the wall over his desk so that he can boast to his friends about his Great-Grandfather.

 

So,you see, my family appreciates the memories you are trying to save.

 

Christie (Russell) Bentham