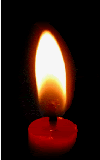 Flight Lieutenant Ogilvie (Serial # C1207) was from 
Glace Bay
, 
NS and was k
illed 
8 February 1942
 at age 20.  His parents, deceased at the time of his death, were Mr. & Mrs. S.S. Ogilvie of Glace Bay, NS.
He is commemorated on Page 103 of the Second World War Book of Remembrance.  CLICK TO VIEW PAGE
F/L Ogilvie and a passenger, Capt. M.C.Hawkins,

 were killed when their 
Tiger Moth aircraft (#R4952) 
was in collision with a 
Tomahawk aircraft flown by 
F/L Morris, who was also killed. 
  Both aircraft crashed at RAF Station Odiham, 
Hampshire
, 
England
.   
This is from the Glace Bay High School 1947 Yearbook, in memory of former students who served during the Second World War.  To view in full page (larger) click on article.  To return to this page click your browser's back button ' <  '.