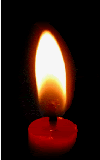 Wing Commander Flemming (Serial # 
120937) was f
rom 
Newboro
, 
ON and was k
illed 
8 March 1952
 at age 30.  He was the s
on of John Clinton and Alethea Clara Fleming of Port Credit, Ontario.  He was the brother of John P. Fleming and Alethea Mary Dodge.
He is commemorated on Page 31 of the 'In the Service of Canada' Book of Remembrance.