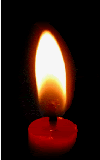 Pilot Officer English (Service # J5663) was from 
Campbellton
, 
NB and was k
illed 
13 December 1941
 at age 21.   He is the s
on of Alfred Henry and Mary Elsie Fraser English, and the husband of Dorothy Gordon English, of Moncton, New Brunswick, Canada.
Underwater photo of a  Curtis Tomahawk, ditched off Chesil Beach 8th Nov. 1941 

It shows wings, inner fuel tanks and wheel of the upside down aircraft.
CLICK PICTURE TO  ENLARGE