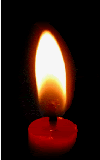 F/O M.L. Couling (90140) was from Toronto, Ontario.  He was killed July 5, 1949 at age 25.
He was born in Toronto, Ontario on January 10, 1924, the son of  George Lencelotte and Vera (nee Lines) Couling of Toronto, Ontario.
He is commemorated on Page 20 of the 'In the Service of Canada' Book of Remembrance. 
 CLICK HERETO VIEW PAGE
BURIAL INFORMATION
F/O Couling is buried in the Veterans section of Toronto (Prospect) Cemetery, Grave 580, Section 1.
You are encouraged to leave a message in F/O Couling's Guest Book