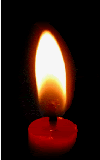 Flying Officer Clarke (Serial # J12318) was from 
Ottawa
, 
Ontario and was k
illed 
2 June 1943
 at age 20. 

Robert was the son of Thomas Noel Clarke and Winifred Annie Clarke. He was born in Ottawa, Ontario.
This photo of F/O Clarke was sent to us on April 25, 2013 following a message left on F/O Clarke's Guest Book (see bottom of this page) by Mayor Daniel Giroult of Epinay, France.  We are sincerely grateful to the Mayor and the citizens of Epinay for their continued efforts on behalf of our fallen comrade.
Much more information was sent on April  27th.  
We encourage you to view the story of the remarkable care and respect shown to our comrade by the citizens of this truly amazing French town.  400 Squadron owes a debt of gratitude to the Town of Epinay and its fine citizens. 
See the power point presentation below F/O Clarke's grave photographs.
F/O Clarke's name  appears on a wonderful site 
IN MEMORY
 run by  Pierre Vandervelden from Belgium.
Read 
THEY ARE NOT FORGOTTEN
 article to see how we finally got the pictures shown here. 
And the story is not over. Next week we will begin another search for any living relatives of F/O R.W. Clarke using a volunteer who is well versed in genealogical research.  Stay tuned we'll keep you posted.
We are also going to maintain our contact with Mayor Daniel Groult of Epinay and determine what their intention is for the artefacts that they have so lovingly preserved.  
We have begun discussions with the National Air Force Museum of Canada and they have expressed interest in having these artefacts rotate into their displays in the museum, should that be the wish of Mayor Groult and/or the family if we are successful in tracking them down. {See message from Kevin Windsor in F/O Clarke's guest book below}