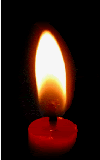 A BRIEF HISTORY
F/L Alloway was originally a member of the 112th (A.C.) Squadron, R,C.A.F. and was one of the officers transferred when the Winnipeg unit merged with the 110th (City of Toronto) Squadron. A native of Winnipeg, Alloway attended All Saints' preparatory school, St John's college and Kelvin Technical school. Flt Lieut Alloway was a keen oarsman and skier and took part in tournaments in various parts of Canada.He spent one year, 1927, in the grain business in Calgary, and later four years in Brandon with the Goodyear Rubber Co. In more recent years he was a member of the research department of the Searle Grain Co.



He started flying in Winnipeg in 1931, obtaining both private and commercial licenses. In 1937 he joined the 112th Squadron and was called up for duty immediately on the outbreak of war. AHF Alloway died while on a night time training flight, shortly after taking of from RAF Odiham in a Lysander 3, registration number R-9004.
Flt Lieutenant the Rev. W. Ewart Cockram, padre attached to Alloway's squadron at the time of his death said "Hammy Alloway was not one of the best officers in his squadron - he wast the best - and was so regarded by his brother officers and by his men."
F/L Alloway is remembered as "Hammy"
on 
a 
c
ommemorative
 headstone at Old Kildonan 
F/L Alloway Documents' include articles provide by Comrade Lloyd Smith from his collection of Wings ... the 110 Squadron Newsletter publish in England.  It also contains documents from the F/O Alloway's Family Tree Profile.  These can be viewed by clicking DOCUMENTS.
CLICK PICTURE TO  ENLARGE