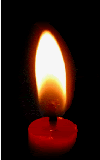 Flight Lieutenant Alexander (Serial # J4421) was from St. Thomas, Ontario and was killed 20 February 1944 at age 29.  
He is commemorated on Page 235 of the Second World War Book of Remembrance.  
F/L Alexander was killed when his Mosquito aircraft (MM277) endeavoured to overshoot after the initial approach to land and crashed on the airfield at RAF Station Odiham, Hampshire, England.  
P/O Cosoff (navigator) and an RAF ground crew member (
on the ground), were also killed.  
Thanks to Ken we now have "the famous photograph" and the article from the Toronto Daily Star's D-Day issue of June 6, 1944
400 SQUADRON MONUMENT DEDICATION
On June 2, 2012, 400 Squadron Dedicated our Monument to all 400 Squadron Members. On the rear of the monument is our "Honour Roll".  Many living relatives of members on our Honour Roll were invited.
From left to right: Anda Alexander, Peter Sparrow, Ken Alexander and Mark Alexander
From left right: Barbara Smola, Peter Smola, Ken Alexander, Allan McChesney, Anda Alexander and Mark Alexander
A SPECIAL MESSAGE FROM F/L ALEXANDER'S WIDOW
F/L Alexander's widow, Grace Alexander Sparrow prepared this message to be played at the reception following the Monument Dedication Ceremony.  Due to technical difficulties it could not be shown on the large screen TV but key members of the 400 Squadron Historical Society were able to view it.