Squadron Leader Cliff Wenzel, DFC, AFC, OBV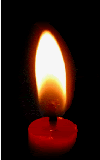 The following information is from an email sent by Carl Mills:
I was in touch with the family this morning.  Cliff had been using a walker to get around and was determined to have hip surgery.  This was done on 
Tuesday last and all went well.  On Wednesday his blood pressure began to drop and by Thursday morning (March 3, 2011) he was gone. Cliff wished to 
be cremated (this was done on Saturday) 
 and that no funeral or memorial service was to take place.  He was 89.
Cliff was with 400 Sqn. from 1961 to 1969 and as I recall, he was a member of the Mess for some years after this.  He was awarded an OBV in 2005.
I don't know specific details about his duty during the Second World War (awarded DFC) or during the Berlin Airlift (1948 -awarded AFC), however, he flew 
with 426 "Thunderbird' Sqn. during the Canadian portion of the Korean War airlift  (July 1950 to mid-1954).
The Korean War began on 20 June 1950 when North Korean troops crossed the 38th Parallel and invaded South Korea.  426 Sqn was alerted and deployed just a few weeks after - the deployment was called 'Operation Hawk" and involved the entire squadron. 
The squadron integrated with the USAF airlift and 
flew cargo and military passengers from McChord AFB near Seattle.  At first, they flew both the southern and northern routes.  The southern route was through Travis AFB in California, on to Honolulu and then through Midway, Guam, and Okinawa to Tokyo. The northern route was to Elmendorff AFB in Alaska (near Anchorage) for a fuel stop, then on the Shemya Island at the end of Aleutian Islands for another fuel stop, and then on the Tokyo. 
The northern route was 17 to 20 hours and the southern route was 10 hours longer. In addition, for the return from Honolulu to Travis, the winds had to be 
 just right - it was a long leg.  It wasn't too long before the southern route was abandoned by the RCAF.
426 flew the Canadian-built North Star on 599 round-trip missions to Tokyo from July 1950 to mid-1954 when the essential fuel stop at Shemya was closed down by the USAF. They lost one aircraft when a North Star, after safely landing in below-limits weather and a gale at Shemya, was blown off the runway 
and destroyed. There were no fatalities and no cargo was lost during the entire operation. I rather expect that, because Cliff was one of the experienced 
pilots in that era, he was involved in both the southern and northern routes.  He was very likely involved in the training aspects of the aircrews and thus 
played a significant role in the squadron's ability to carry out these often-difficult missions.
The post-war history of 426 Squadron has been publish "Thunderbirds for Peace" by Larry Motiuk (Larry was a navigator with 426 during Korea) and Cliff is mentioned several times.
After the Korean War, Cliff was involved in other significant types of missions with 426 such as the annual resupply flights to the far north including Alert, Eureka, etc., "Leapfrog" missions for the RCAF F-86 Atlantic crossings, and North Star flight training.
426 was disbanded in Oct 1962 (reactivated in Trenton in 1971) and the North Stars were also withdrawn from service at that time.  It appears that Cliff also 
left the RCAF in this era.  
According to Larry Milberry's book, " The Canadair North Star", Cliff was hired by a company named "International Air Freighters". The company bought three surplus North Stars for the purpose of flying freight between Toronto and Cuba. The flights lasted about seven hours and were regularly intercepted by the USAF. The company ran into financial difficulty in 1962. It was just prior to this that Cliff had joined the Air Force Reserves 
(400 Sqn.) in Toronto.
A 426 Sqn. North Star diorama (by Carl Mills) on display in the Korean War exhibit at our National Air Force Museum in Trenton. Tail number documentation from the above mentioned book indicates that Cliff flew the real version of this model. The diorama was based on artwork by Don Connolly who was also a navigator with 426 during Korea. The slanted windows in the photo were fixed prior to going to the exhibit.
There will be an article regarding the 'Canadian airmen and airwomen in the Korean War' and I expect that there will also be an article, re Cliff, in the Air 
Force magazine.
Should you wish to share information, stories or photos about Clint, please contact us.
Please feel free to leave comments in Cliff's Guest Book.