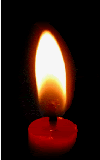 Rev. William Wendell MacNeill, B.A., M.Div., Minister Emeritus. Passed away on April 20, 2013 in his 85th year. Predeceased by his daughter, Kimberley and his son Paul, Wendell is survived by his wife Kathleen, his children Ian (Iren), Bruce (Denise), Seonaid (Jerry), his daughter-in-law Debra and his grandchildren and his great-granddaughter. He is also survived by his sisters and their families. A respectful and dignified gentle-man, he will be missed. 
Special thanks to Betty Lou, Jackie and Doug, and the staff at Guildwood Extendicare for their exceptional support and care throughout Wendell's stay.
A Memorial Service  will be held at 11:00am on Saturday, May 11, 2013 at St. Andrew's Presbyterian Church, 115 St. Andrew's Rd., Scarborough.
Please check mcdbrownscarb.ca for information. In lieu of flowers, donations to St. Andrews Presbyterian Church (Scarborough), Knox College (U of T), or to a charity of your choice.  
Gerry Gilroy recalls that he was the 400 Squadron padre from the late 60's to the early 80's and is trying to track down more accurate information.
Should you wish to share information, stories or photos about Rev. MacNeill, please contact us.