LT. COL. WALTER WILLIAM JAREMKO, CD, BASc(Tor), PEng, OBV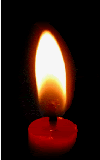 Passed away after a courageous battle with cancer at Toronto Grace Hospital on Friday, February 18, 2011, with his family by his side. 
Husband of Evelyn Vingilis and beloved father of Larissa Vingilis- Jaremko. Father to Stephanie and her husband Mark Kimmerer, Christine Jaremko and Michael Jaremko. Loving grandfather of Jake and Luke. Fondly remembered by cousin Bernice and her husband Russel Mokriy and family. Much loved by the Vingilis and O'Connor families, Evelyn Vingilis Sr., sister- and brother-in-law Violet and Paul O'Connor and nephew and niece Andrew and Rachel. 
Walter was Commanding Officer of 400 (City of Toronto)  Squadron RCAF, Member of Etobicoke Lawn Bowling Club, Past President of Humber Valley Radio Control Flyers, Past President of Humber Seniors Curling Club and Member of Chalet Golfers. 
Funeral was Tuesday, February 22, 2011, left the funeral home at 9:30 a.m. for Divine Liturgy from St. Demetrius Church, 135 La Rose Avenue at 10 a.m. Cremation followed. (As expressions of sympathy, donations can be made to the Canadian Association for Girls in Science, 6519-B Mississauga Rd., Mississauga, Ontario L5N 
This is a clip of Wally chatting at the '400 Bash' held August 10, 2010 at Bill Bishop's daughter's home, 
 just six months prior to his passing.
Should you wish to share information, stories or photos about Wally, please contact us.
Please feel free to leave a comment in Wally's Guest Book.