GEORGE MICHAEL GEORGAS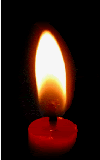 Pe
acefully passed away on Friday, November 12, 2010 at North York General Hospital at the age of 77.
Beloved husband of the late Jean (2009). Loving father of Greg and Susan. Dear brother of Joe, Lorraine and Stephen. George will be fondly remembered by all his family and friends. 
Colonel George Georgas was a former President of the Toronto Chapter of the Canadian Aviation Historical Society. George was born in Lindsay, ON attending public and high school there. He later graduated from the Aeronautical Engineering School, University of Toronto. 
While attending University of Toronto, George joined the RCAF University Reserve Training Plan and trained as a Pilot on the Texan, Harvard, T-33 and Vampire. After receiving his wings and the Queen's commission as a Pilot Officer he joined 400 City of Toronto Auxiliary Squadron where he flew Harvards, T-33s, Expeditors and DHC Otters over the next 22 years. George was Commanding Officer of 400 Squadron from 1967 to 1970 and was posted to No. 2 Air Reserve Wing, Downsview, which he commanded from 1973 to 1976, when he retired from the Air Reserve. 
During 1955, George was hired by de Havilland Canada 
where he eventually worked for 35 years. He was employed in the Engineering Design Department on the Caribou and in the Engineering Experimental Flight Test Department on the Caribou, Turbo-Beaver, Buffalo and a variety of experimental projects including the FHE Hydrofoil. George later joined the Marketing and Sales Department. 
Friends called on Tuesday, November 23, 2010 from 2-4 and 7-9 p.m. at the R.S. Kane Funeral Home (6150 Yonge Street, at Goulding, south of Steeles). A Memorial Service was held on Wednesday, November 24, 2010 at 11:00 a.m. in the Chapel. In lieu of flowers, donations may be made to SickKids Foundation
Should you wish to share information, stories or photos about George, please contact us.
Please feel free to leave comments in George's Guest Book.