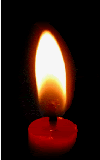 Should you wish to share information, stories or photos about Marion, please contact us.
Marion Clarke, 47, of Toronto, was buried Friday, November 26th, 1979 in Christ Church cemetery, Dartmouth, following a graveside service, Rev. Peter S. MacDonald officiating. Funeral service was held in the B. E. Ring Funeral home, Toronto, November 16., 1979,
 Rev. Roy Essex officiating. She died in North York General Hospital.
Born in Halifax, she was a daughter of Captain Ralph Clarke and the late Ida (Tucker) Clarke. 
She was a former director of nursing at the Queen Street 
Mental Health Centre, Toronto.
She was a graduate of Mount St. Vincent University with a bachelor of science in nursing, distinction in nursing principles. She trained at the Halifax Infirmary and took 
post-graduate

 work in nursing administration at the University of To
ronto.
Surviving are a sister, Marguerite, Dartmouth; and three 
brothers, Ralph, Fla.; Victor,
Willowdale, Ont.; Roy, Dartmouth.
Please feel free to leave comments in Marion's Guest Book.